$10 Off Air Conditioning and Heating Tune-Up
Call (208) 578-4808 For More Details.
Furnace Repair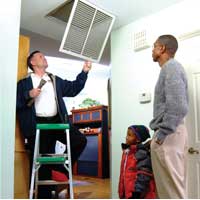 Your home's furnace and air conditioner is one of the most expensive appliances you have in your home. Home heating and air-conditioning systems control the temperature, humidity, and air quality in your home. These systems consist of complex mechanical, electrical, and electronic components, such as motors, compressors, pumps, fans, ducts, pipes, thermostats, and switches.

How Was Your Experience?


Other's Experiences with One Hour Heating & Cooling , Oregon