Request a Free In-Home Consultation: Call today (208) 642-9846 for a no obligation comfort survey. You can depend on Youngberg Heating & Cooling to receive the best cooling solution for your family's comfort – and for your budget.
Discover how Youngberg Heating & Cooling earned the prestigious Technician Seal of SafetyTM Award for exceeding the rigorous standards for customer satisfaction and performance.
Products for every need
Explore innovative and energy efficient air-conditioning products that assure your total home comfort – and save you money every month!
Air-Conditioner Tune-Up, Cleaning and Safety Inspection
Keep Your Air-Conditioner at Peak Efficiency with an Annual Tune-Up
Tune-up your air-conditioner and Youngberg Heating & Cooling guarantee you a 100% profit in energy savings – or your money back!
Youngberg's trained technicians will perform a 60-90-minute precision tune-up and professional cleaning including the following 20 operations.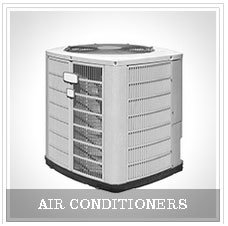 Blower Motor – measure amperage and voltage for proper operation

Thermostat – test for proper operation, calibrate and level

Clean existing air filter (as needed)

Bearing – inspect for wear and lubricate

Clean indoor coil if accessible

Condensate Drain – flush and treat with anti-algae

Condenser Coil – inspect
Refrigerant – monitor operating pressures

Safety Devices – inspect for proper operation

Electrical Disconnect Box – inspect for proper rating and safe installation

Electrical Wiring – inspect and tighten connections

Test/inspect contactors for burned, pitted contacts

Inspect electrical for exposed wiring
Inspect and test capacitors

Inspect fan blade

Clean condenser coil/ remove debris

Inspect service valves for proper operation

Measure Supply/Return temperature differential

Inspect duct work for energy loss

Compressor – monitor, measure amperage and volt draw and wiring connections
$10 Tune-Up Coupon
AIR-CONDITIONER TUNE-UP, CLEANING AND SAFETY INSPECTION
Keep Your Air-Conditioner at Peak Efficiency with an Annual Tune-Up
Save $10 with coupon – Call 208-642-9846 to schedule your
Air-Conditioner Tune-Up, Cleaning and Safety Inspection