$10 Off Air Conditioning and Heating Tune-Up
Call (208) 578-4808 For More Details.
Furnace Repair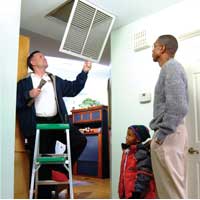 100% Money Back Guarantee We guarantee that the equipment we have installed will perform as we have stated. If the system does not heat or cool your home to your satisfaction, we will remove it and return 100% of your investment.

How Was Your Experience?


Other's Experiences with One Hour Heating & Cooling , Idaho